UCM Upholstery Cleaning Miami
Do you look at your furniture and wish it could look new again?
UCM Upholstery Cleaning Miami can turn back the clock for your upholstered furniture. Our upholstery cleaning service cleans and revitalizes all types of fabrics, from cotton and micro-suede to delicate, difficult-to-clean fabrics like velvet and silk.
We have served the entire Miami area proudly for over a decade, offering a professional upholstery cleaning and carpet cleaning service for your home or business offices. Our professional cleaning team is just a phone call away, so call 786-475-2545 today.
Upholstery Cleaning
Our upholstery cleaning service removes stains, odors and contaminants so you can enjoy your furniture again. While each piece of upholstery may have different cleaning requirements, we treat every piece with the attention to detail that you expect from expert cleaning. We provide custom care for your furniture, responding to its condition and cleaning requirements with all the benefits of experience.
UCM Upholstery Cleaning Miami offers a range of services that provide precise treatment for your upholstery:
Upholstery steam cleaning, our gold standard cleaning to remove dirt and contaminants
Deep cleaning, a more intensive treatment to revive well-worn and highly stained fabric
Dry cleaning, effective low moisture methods for delicate fabrics
Upholstery stain removal, with treatments for pet stains and odors
Leather cleaning, a specially formulated cleaning process to nurture leather furniture
Sofa and couch cleaning services, we clean sofas and couches of all shapes and fabric types from leather and suede to linen and microfiber.
Fabric deodorizing, to remove unpleasant odors so furniture smells as clean as it looks
Stain protection, to renew the stain protection applied during the manufacturing process so upholstery resists staining and soil
Yacht and Boat Interior Cleaning
UCM Upholstery Cleaning Miami brings our high quality cleaning services to help you take the best care possible of your boat or yacht. Boat interior cleaning will help you protect the investment you've made and maintain your vessel's resale value.
Our comprehensive boat interior cleaning service encompasses every interior surface, from carpet to upholstery, including vinyl and leather seating, and fabric covered headliners and walls. We are happy to come to your boat to give you a free, no-obligation estimate inspection. Just call us to schedule an appointment.
Better for the environment, safer for your family.
UCM Upholstery Cleaning Miami is the right choice for your next cleaning job. With an emphasis on green cleaning, we choose safe, biodegradable cleaning solutions for all of our services. We offer our customers cleaning without compromises, with a satisfaction guarantee that takes the worry away.
Call our technicians today for your free estimate. We'll be happy to answer all of your questions.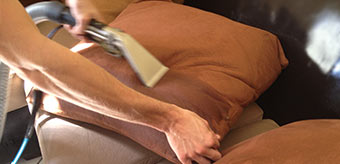 Service Area
Miami-Dade County, areas surrounding:
Broward County, eastern areas including: