Furniture Cleaning Near Me
Having a nice and clean house is the dream of every homeowner, and that is the reason why most manufacturers will advise you on professional furniture cleaning service instead of DIY. Sometimes when you have toddlers and pets, it can be very difficult to maintain this cleanliness, and most people result in using DIY measures. Based on how you use your furniture you might require furniture cleaning more regularly or fewer times in a year than other people. Regardless of your timing here are the main reasons why you should hire a professional rather than do-it-yourself.
Right Equipment for Furniture Cleaning
Our team that offers furniture cleaning services has the right equipment for all your furniture regardless of the material it is made of. Whether it is your recliners, office chairs, dining chairs, 3-seater sofa set, loveseats, sectional 4-5-seater, chase lounge or sofa bed, our techs will always have you covered. Cleaning the furniture on your own can be tragic and useless sometimes for using the wrong equipment because you may not reach deep enough for thorough cleaning. Cleaning experts from UCM Upholstery Cleaning Miami say that unless you have the right cleaning equipment, you will always find yourself doing half the job.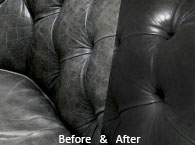 Minimized Risk of Destroying Your Furniture
Different furniture are made of different materials, and sometimes the products you use for one may not be good for another type. Why should you risk destroying your furniture when you can rely on perfect furniture cleaning services done by a professional? Even if your furniture is made of real suede, leather or velvet, our experts will come with the right products to clean each. If you need furniture cleaning in Miami, FL, schedule services with our technicians. Our reliability is based on the products and equipment we use, and our experience.
Gives You Peace of Mind
It's very disturbing to have stained furniture in your office or home, and it is more overwhelming when you can't get enough time to clean it even if you want to DIY. This is the moment when you should look for furniture cleaning services near you and then relax knowing that your furniture will be clean when you get home. You will also have peace of mind knowing that a professional is cleaning your furniture and therefore nothing can go wrong.
While you may be thinking that hiring a professional for furniture cleaning is inconvenient and costly, the fact is that this is a mere misconception. When you work with our team of upholstery cleaners, you will be guaranteed of excellent and safe furniture cleaning services, and this means an increase in their durability. Due to lack of necessary skills, equipment and time to do a thorough furniture cleaning, paying a professional to do it is worth every penny you part with.
Get a Free Estimate on Cleaning Furniture
Did you spill something on your furniture or is your furniture generally dirty? Avoid embarrassment by partnering with UCM Upholstery Cleaning Miami, a renowned upholstery cleaning business in Miami, FL.
Call us today at 786-475-2545 and get a free price estimate!